Wet Combing With Conditioner For Treating Head Lice
Wet Combing With Conditioner For Treating Head Lice
Wet combing with cheap conditioner and a fine-tooth head lice (nit) comb is an effective way to find and remove head lice, if done properly.
Step by step for wet combing with conditioner
Step 1
Make your child comfortable and let them watch their favourite programme, movie or other entertainment.
Comb or brush any knots out of your child's hair with an ordinary comb. Put plenty of conditioner all through wet or dry hair, starting at the scalp and going all the way down to the hair ends.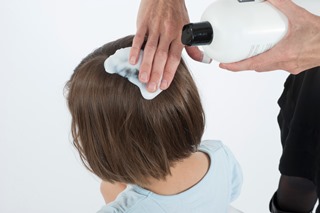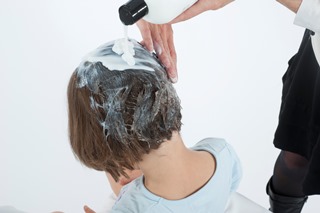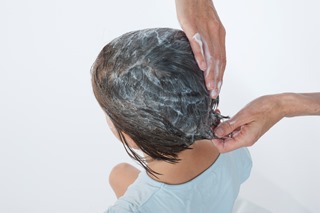 Step 2
Comb hair conditioner through hair, still using an ordinary comb – this stuns the head lice and makes it difficult for them to grip the hair or crawl around.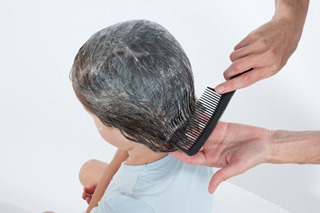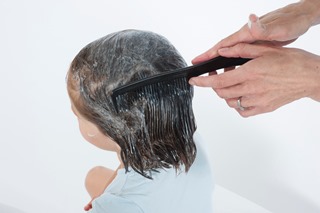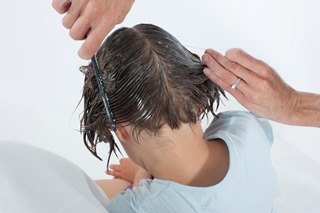 Step 3
Change to a fine tooth, head lice comb and comb sections of your child's hair. Comb from the roots to the ends of the hair.
Step 4
After each comb, wipe the conditioner on to a paper towel or tissue. Check the tissue or paper towel for lice and eggs (a magnifying glass may help you to see them more easily).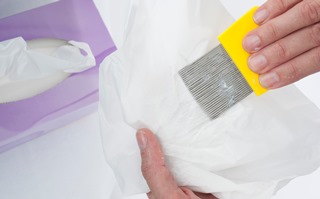 Step 5
Repeat the combing for every part of the head, section by section. Comb each section at least 4 or 5 times before moving on to the next section.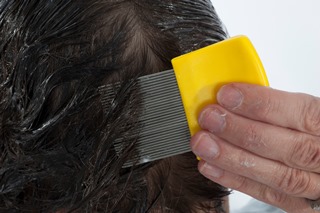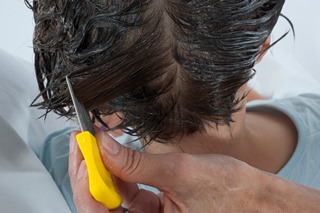 Step 6
After you have combed the whole head, rinse out the conditioner.
Step 7
If you find lice or eggs, repeat these steps every day if you can manage it, but at least every 2 to 3 days. You can stop when you find no lice or eggs for 3 days in a row.  
Step 8
Check the hair of everyone in the house twice a week for the next 2 weeks to make sure everyone stays clear.
This page last reviewed 05 April 2018.

Do you have any feedback for KidsHealth?
If you have any feedback about the KidsHealth website, or have a suggestion for new content, please get in touch with us.
Email us now
On this page
Print this page