Father and Child Trust
[1]The Father and Child Trust offers information and support for new or expecting fathers about a range of topics including trauma and post natal issues.
Home Birth Aotearoa
[2]Home Birth Aotearoa is a national organisation representing the many local associations throughout New Zealand. 
Teen Parent Schools
[3]If you are a teenager and pregnant, or already have a baby, Teen Parent Units (TPUs) based around New Zealand can offer you a unique educational opportunity. 
Neonatal Trust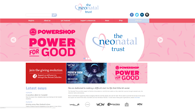 [4]
Every year approximately 1 in 10 babies are born prematurely in New Zealand. The Neonatal Trust provides support for families of premature or sick full-term babies. 
Trauma And Birth Stress 
[5]
Trauma And Birth Stress (TABS) is a support group of mothers who have had stressful and traumatic pregnancies or births.
Stillbirth and Neonatal Death Support 
[6]
Stillbirth and Neonatal Death Support (SANDS) is a parent-run, non-profit organisation supporting parents and families who have experienced the death of a baby.
Multiple Birth Association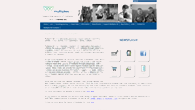 [7]
Lots of support is available for parents of multiples from community organisations. [8]Many community organisations, including multiple birth clubs, offer support in a range of ways to parents of multiples.